A brand's journey from
1st online sale
to
international
launch,
Sujatra Sarees has proved to be our inspiration for the Indian D2C brands' growth journey
It all began with a quest to popularize remembrance of our humble origins in the Mesopotamian civilization -with a Saree. Sarees are all about the touch and feel of the fabric and the work embodied on it. In the early ecommerce age, purchasing a sentimental item like a saree was a risk the audiences were reluctant to take. However, Online selling was an opportunistic idea and we had no clue about managing to pull off a digital commerce setup. To avoid burns, we wanted to partner with an agency specializing in kicking off brands' digital journeys.

Sujatra Sarees, to be a successful online business, needed a partner who could help establish us as a trustworthy ecommerce brand in India and initiate our revenue channels. Establishing a personality, driving brand awareness, and procuring sales in the D2C ecosystem was all a giant challenge for us.

Within 4 years we've achieved Phenomenal Growth!
Total Spends Scaled by
368%
(90% Growth Year-On-Year)
(94% Increase Year-On-Year)
Our retention rates have been a game changer for the client!
Retained 26% Customers Yearly!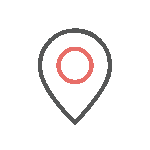 Regional
increase

in

overall sales
"Rohan and his team have been instrumental in building our online D2C business and making it a successful venture and trailblazing it into the international markets."