D2C industry has leaped a quantum jump in the last few years owing to– first, the development of a robust digital infrastructure and fundamentals to support the boom in e-retail in India and secondly, when the traditional relationship between brand and retailer experienced a cold for 2 years with covid-19 lockdowns. D2C brands thanks to this seismic shift disrupted the marketing landscape for India. Today, there are more than 800 D2C startups operating in the country.
The D2C marketing has also led to a growth of services like performance marketing, growth marketing, retention marketing, affiliate marketing, influencer marketing, native ads, ad networks, marketplaces marketing, and more services related to build, establish, and market brands directly to the consumers, digitally.

D2C Brands are replacing the traditional commerce experience for customers with an omnichannel presence assisted by- either expansion into offline presence or developing a strong alternate revenue channel with ecommerce marketplaces.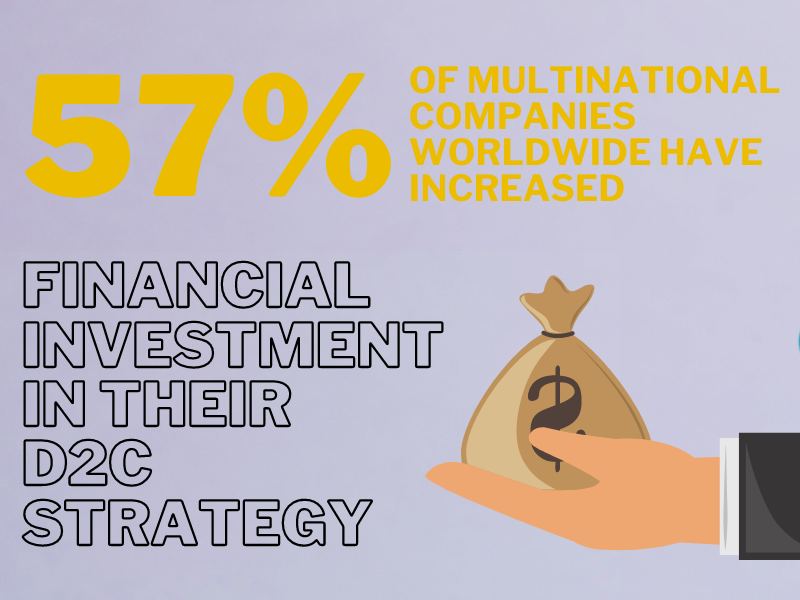 D2C brands have successfully eliminated intermediaries from the traditional retail formula in India, which typically involved manufacturers, wholesalers, distributors, retailers, and consumers. This disruption has allowed D2C companies to capture and combine customer data, creating a holistic customer experience that is often not replicated by B2C or B2B brands.

D2C companies capture and combine customer data to create a holistic customer experience, otherwise not replicated by B2C or B2B brands. Expansion of internet shopping to tier 2 & tier 3 cities has also opened ways for meeting the underserved markets.
Here's how D2C brands are reinventing the marketing landscape: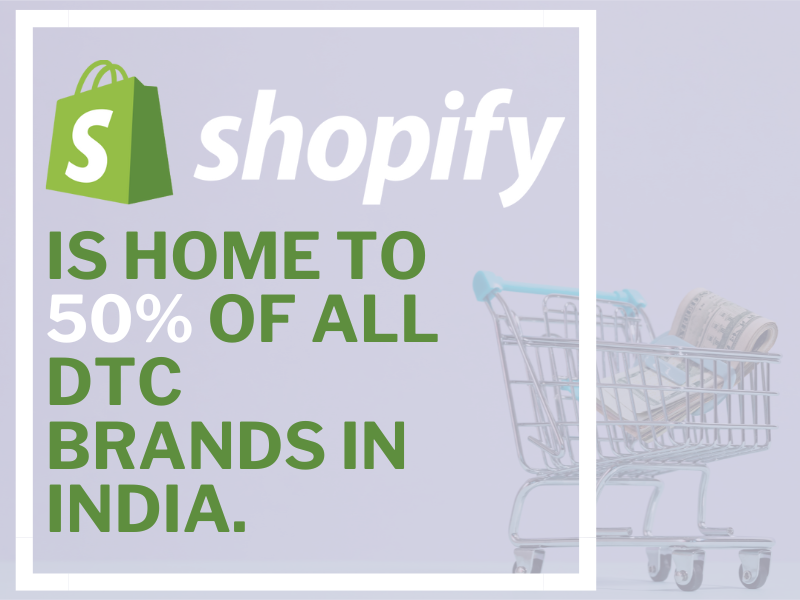 82% of consumers look at brand values before buying

While the future for the D2C brands look promising, the changing marketing landscape requires a strengthened connection between brands and consumers/potential consumers, especially if you're running a subscription-based business. With performance marketing, social networks, ad networks like Google and Meta, and more in the marketing funnel of the D2C brands, a seamless shopping experience building direct connections with the consumers is only an experienced ecommerce marketing agency away!

Just like with any other industry, it's key that you stay up to speed with developments and trends. In fact, as you'll be selling directly to the person who will use your product, it's even more important that you make time to find out what the data is saying and utilize it to implement ecommerce marketing strategies with the right expertise! Leveraging Audience Pro by ViralMint helps you make this paradigm shift possible with customer intelligence and marketing, download your marketing intelligence gateway now!

D2C brands are reshaping the marketing landscape in India by leveraging digital platforms, shifting away from traditional distribution networks, harnessing the power of social media and influencer marketing, emphasizing customer experience, utilizing data and analytics, innovating with product offerings, and lowering barriers to entry. Their direct-to-consumer approach offers convenience, personalization, and unique experiences to consumers, challenging traditional retail models and fostering innovation in the Indian market.